Our Kitchen
Our highly skilled staff are waiting to serve you with delicious and mouth watering dishes.
Feel free to join us for nibbles at the bar while having a drink with colleagues or friends or head in to the restaurant for a la carte meal and try our speciality, the Porterhouse Steak so have a look at what we have to offer below. 
We also offer a special Light lunch menu Monday to Saturday 12-3pm.
Starters
Scallops, pea puree, black pudding & pancetta, truffle oil    11.5
Fried Squid, lemon mayo  8.5
Prawns, chilli & garlic  9.5
Crispy Buffalo Wings, celery, blue cheese sauce  7.5
Sticky Ribs, soy sauce, sweet chilli  9
Fresh Homemade Chorizo Sausage, roasted peppers    8.5
Halloumi Chips, homemade chilli sauce (V)  8
Bread and Dips (humus, tzatziki) (V)  7.5
Mixed Olives (V)  4.5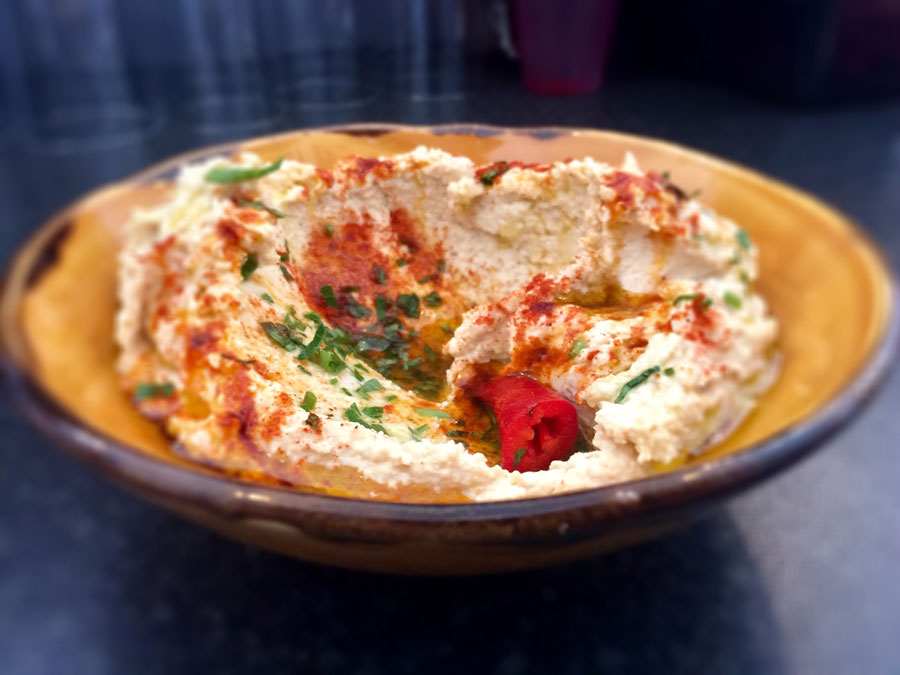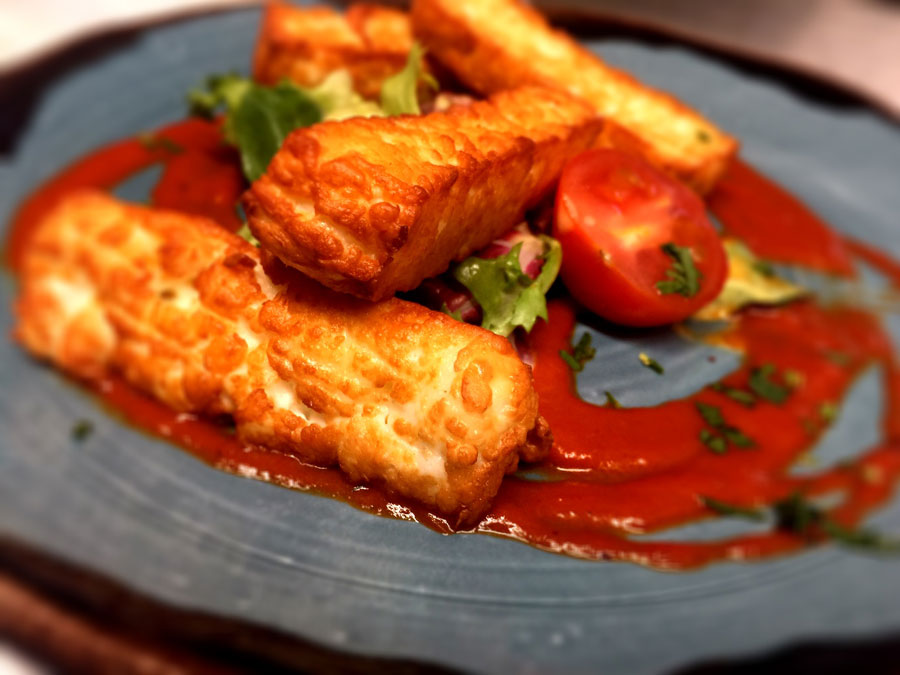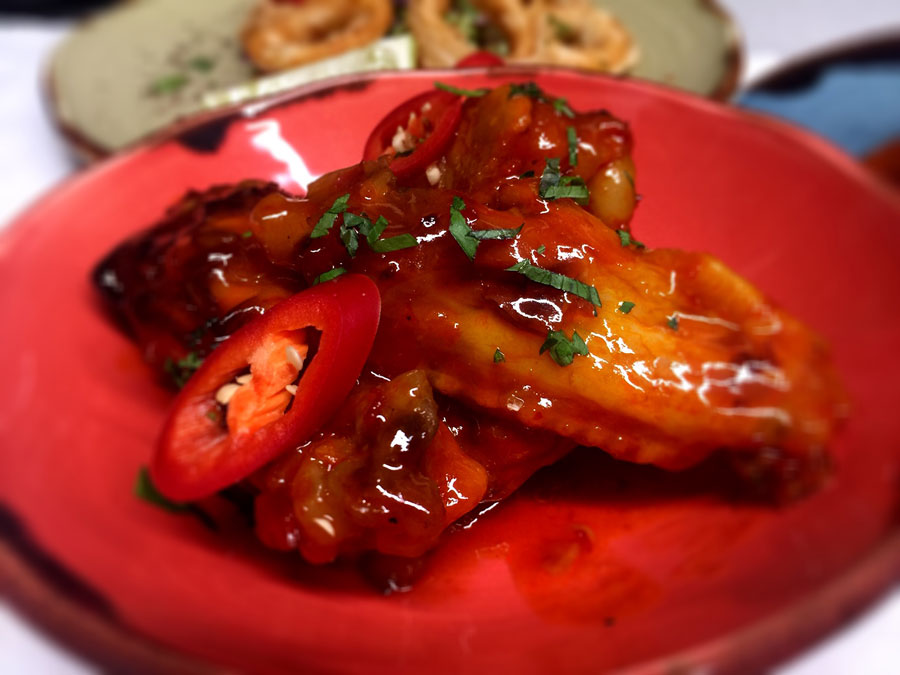 House Speciality

Porterhouse Steak for Two 1kg 68.0
A sharing aged Angus Porterhouse steak, brushed with olive oil, garlic & rosemary. Served With Rustic Potatoes and Mixed Salad
Steaks
Spicy Rib Eye 300g 23.0
Full bodied, delicate marble, infused with pimento & chilli
Chimichurri Sirloin 300g 22.0
Tender and succulent, marinated for two days with coriander, parsley, lime juice, red onion
Beef Fillet 250g 26.0
Lean & tender beef fillet marinated with fresh thyme and sage
Main

Courses
Grilled Chicken marinated 15.5
with sweet pepper, lemon
Mixed Grill 21.5
(steak, chicken, lamb T-bone)  
Porter Burger 17.5
with bacon & Monterrey jack cheese, fries 
Grilled Lamb T-bone 21.5
garlic & rosemary dressing 
Lamb Shank 21.5
with jus, crushed potatoes, French beans 
Penne Pasta, Beef Fillet Strips 19
pink sauce, parmesan 
Sea Bass  17
lemon butter capers sauce
Black Tiger Prawns  21.5
sautéed with chilli and garlic
Chickpea Fritters  (V)  14
Mediterranean vegetables
 Sides
Rustic Potatoes  4
Skinny Fries  4
Sweet Potato Fries  4
Creamy Spinach 4.5
Grilled Asparagus  4.5
Grilled Mushrooms  4.5
Side Salad  4
Peppercorn Sauce  2.5
Garlic Mayo / Homemade Chilli Sauce  1.5
WRAPS & SANDWICHES
served with fries and salad
Chicken Wrap  8.5
garlic mayo, tomato, onion, cucumber
Halloumi Wrap  8.5
roasted peppers, mixed leaves, chilli sauce
Steak Sandwich  11.5
sirloin, melted cheese, caramelised onion
Chickpea Fritters Sandwich  (v)  8.5
tomato sauce, vegan cheese
MAINS
served with rustic potatoes and salad
Breaded Chicken   9.5
Fishcake   8.5
Grilled Fresh Chorizo Sausage  9
PASTA
Penne Pasta, Chicken, Pesto Sauce  8.5
SALADS
Marinated Grilled Chicken  9
Grilled Halloumi Salad  9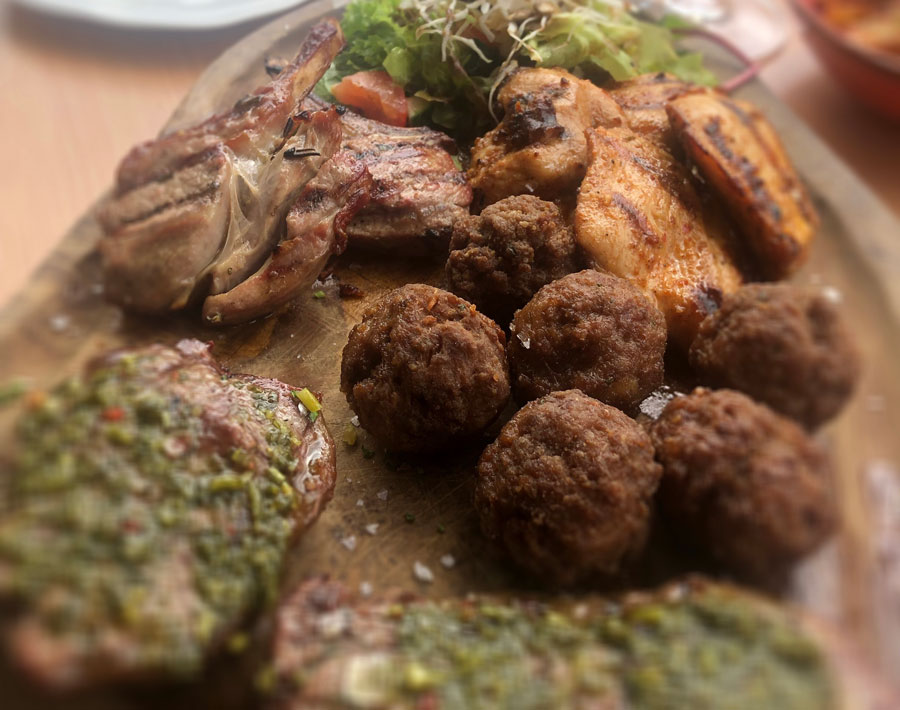 Sunday Sharing Platter 48.0
Sirloin Steak
Lamb T-bone
Spicy Meat Balls
Grilled Chicken
Served With:
Rustic Potatoes & Mixed Salad
Available every Sunday 1pm to 8pm

"Great place to catch up with friends. Great cocktails, Great staff &
great atmosphere"

"Delicious nibbles at the bar"
"What a lovely transformation.We went on opening night. Great friendly vibe. excellent choice of cocktails"

"Great atmosphere.. fantastic food.. fabulous staff !!"