Christmas Day
Come join us on Christmas Day and be looked after by our staff. We have some fabulous additional alternatives to your traditional Christmas Dinner. 
£95 Per Head
On arrival
Christmas Bellini
Cinnamon infused Amaretto, Cointreau, Prosecco
Starters
Scallops, Black pudding, Pancetta, Truffle Oil
Fried Squid, Lemon Mayo
Fresh Homemade Chorizo Sausage, Roasted Peppers
Sticky Ribs, Soy Sauce, Sweet Chilli
Halloumi Chips, Homemade Chilli Sauce (V)
Bread and Dips Humus, Tzatziki (V) 
Mains
Grilled Turkey, Cranberry Sauce
Beef Fillet infused with Thyme & Sage
Chimichurri Sirloin, Coriander & Parsley Dressing
Spicy Rib Eye brushed with Pimento, Chilli
Pork Chop Bramley Apple Sauce
Lamb Chops Rosemary, Garlic
Tiger Prawns, Chilli and Garlic
Chickpea Fritters, Mediterranean Vegetables (V)
All Served with Rustic Potatoes, Skinny Fries & Mixed Vegetables
Dessert
Christmas Pudding, Brandy Sauce
Chocolate Brownie, Vanilla Ice Cream
Sticky Toffee Pudding, Warm Custard
Baileys Crème Brûlée, Shot of Baileys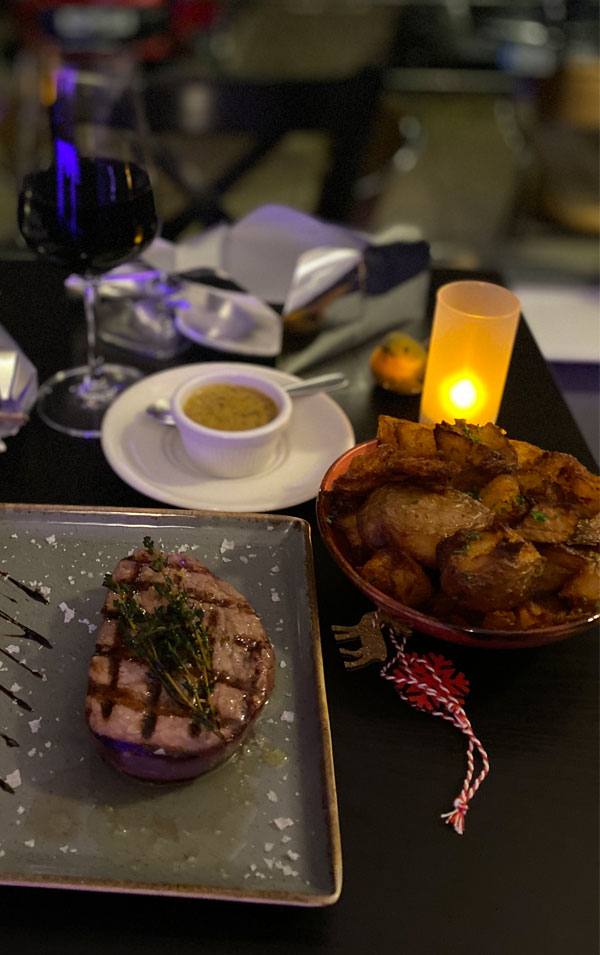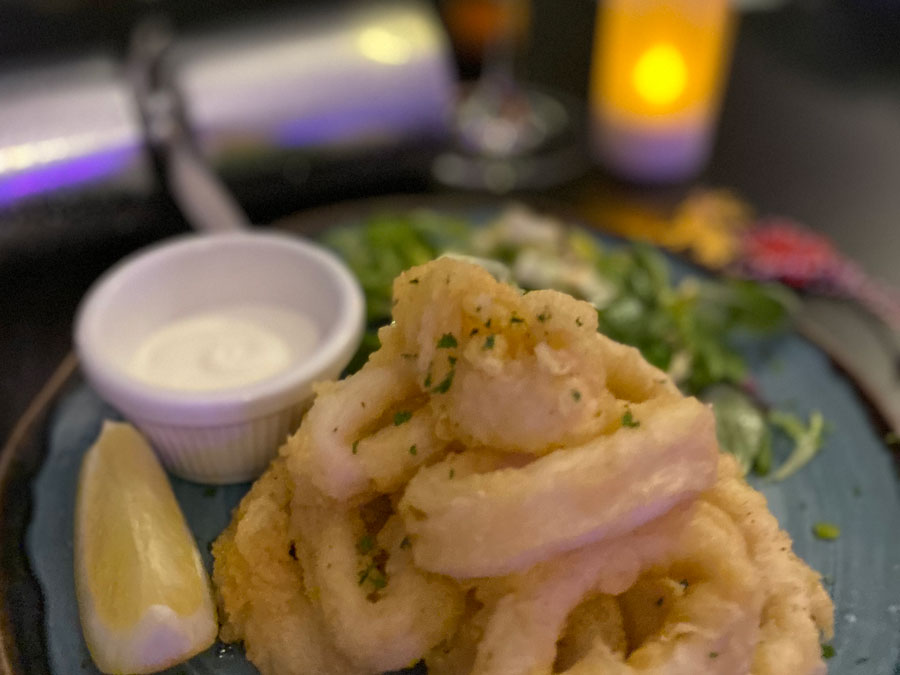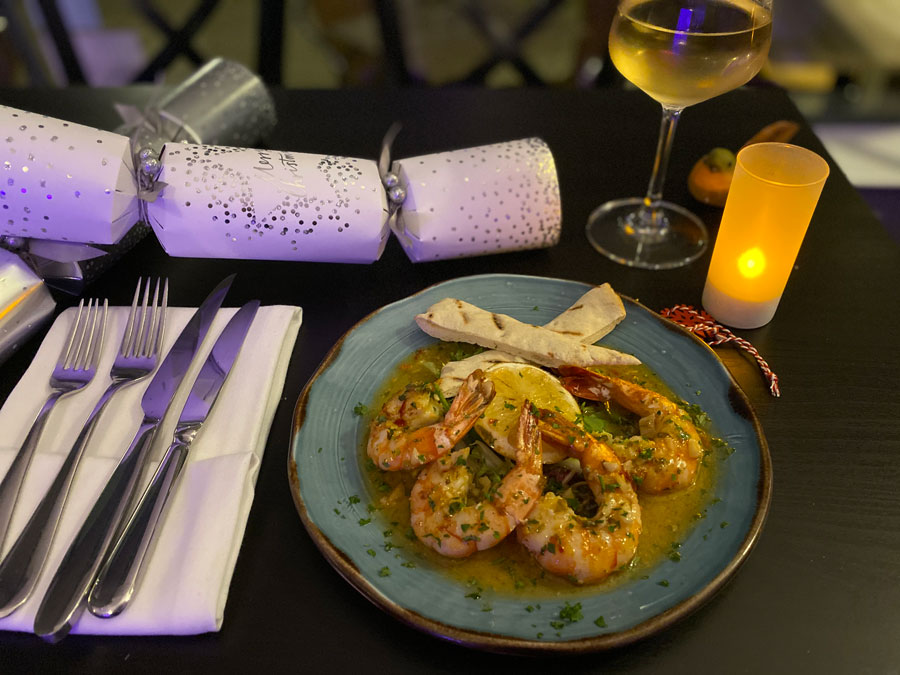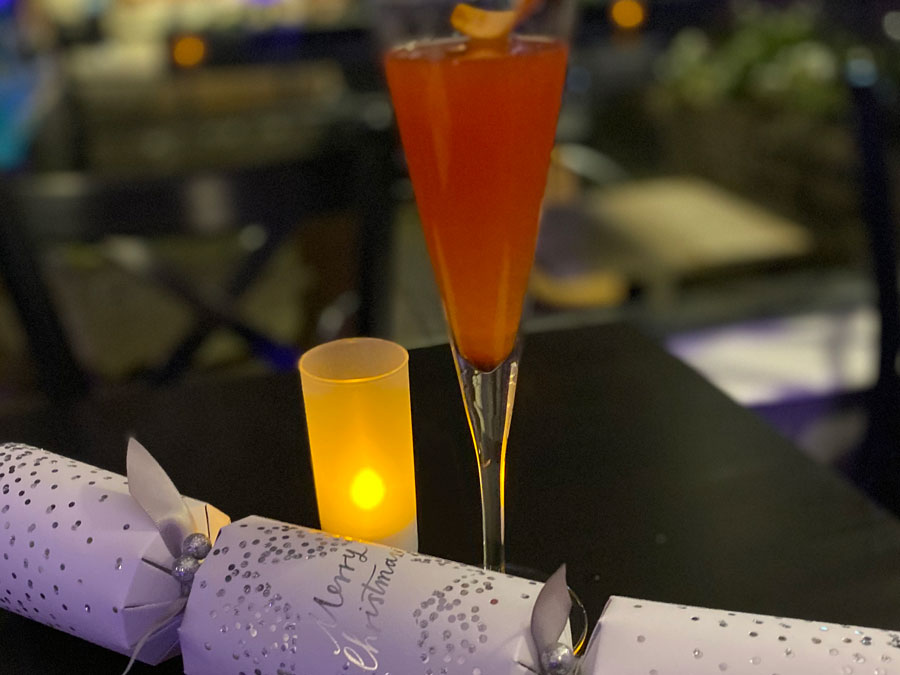 The Finest Ingredients. Exquisitely Cooked.
We have a specially selected lunch menu for the lighter option.
Join us in our bar area for a drink whether it be for a Illy Coffee, glass of wine, a cocktail or a beer and accompany it with nibbles from our menu.
We specialise in outstanding steak dishes made freshly in house, using the very best cuts from our grass fed cows. Our speciality, the Porterhouse Steak, is a taste sensation.

"Such a lovely first visit"
"The lamb chops were amazing and the cocktails to die for, can't wait until our visit"

"We had wine and some tapas there tonight. The food was delicious so much more to choose from. The wine list is well selectedand very good prices. Service was also excellent. Can't recommend highly enough.. "

"Really good choices. We drank Chablis which was at the perfect temperature and served in perfect glasses. Nice atmosphere, thank you"

"Very welcoming and food and wine very good. We will be back"