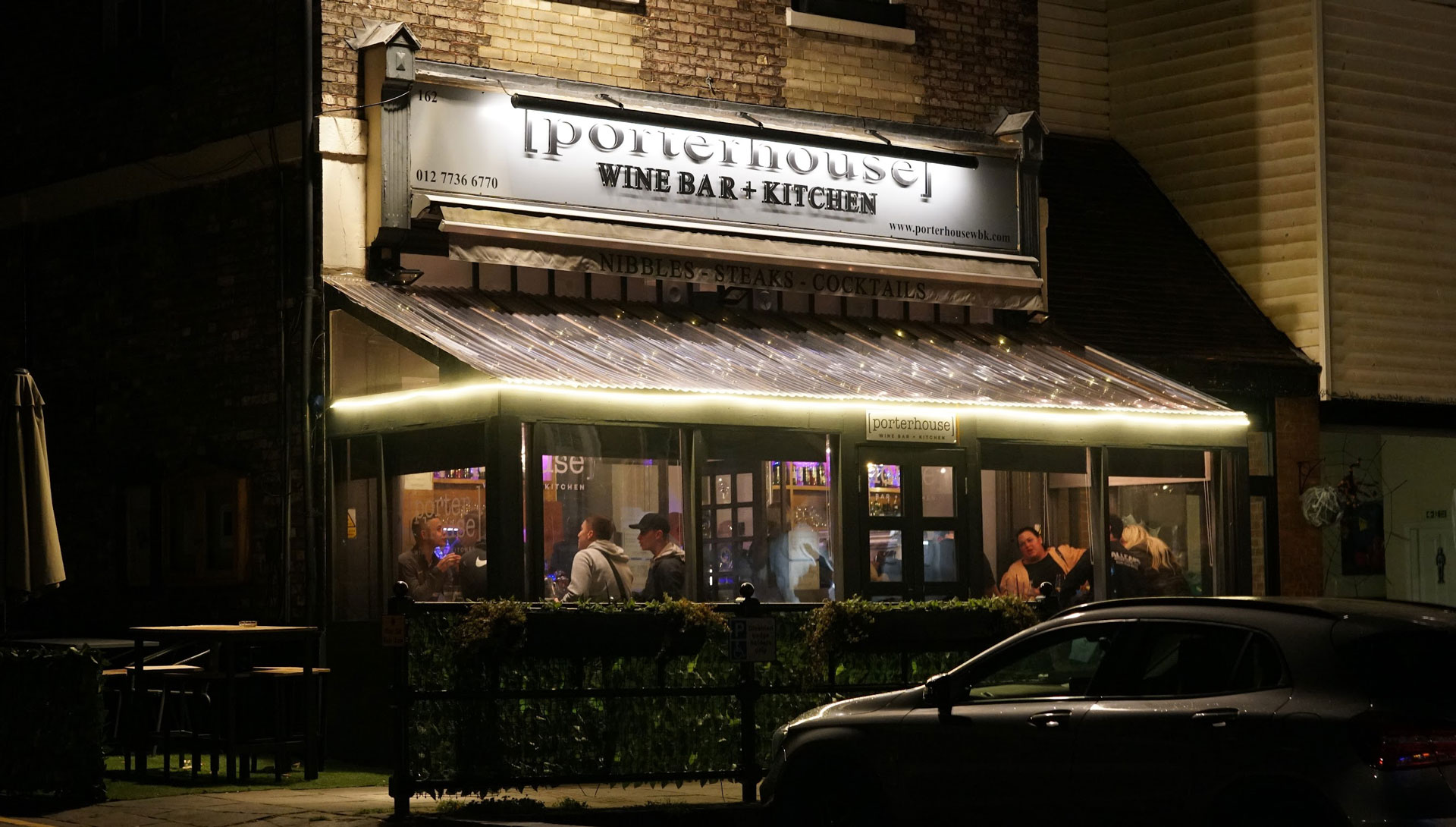 A stylish and unique bar and restaurant in historical Ongar, bringing Manhattan to Essex. You can relax in comfort knowing that PWBK offers only the finest in venue, quality ingredients and an extensive wine and cocktail list. This special establishment offers everything you would expect and more and you will only keep returning to this gem of a hot spot. 
With a wealth of over 25 years experience coming from our owners Mihai and Gzimm, mixed in with the high expertise and skill of our Head Chef (having worked for one of the worlds largest hotel chains) and the most wonderful and happy team, this is the best independent steakhouse in Essex. 
Our speciality is our Porterhouse steak that is aged for 28 days and cooked to perfection on our adjustable charcoal grill. Providing only the highest quality Aberdeen Angus steaks, cut from the best part of the loin of grass fed cows and marinated for 48 hours for maximum flavour, it truly is a force to be reckoned with. You have to see it, and taste it, to believe it.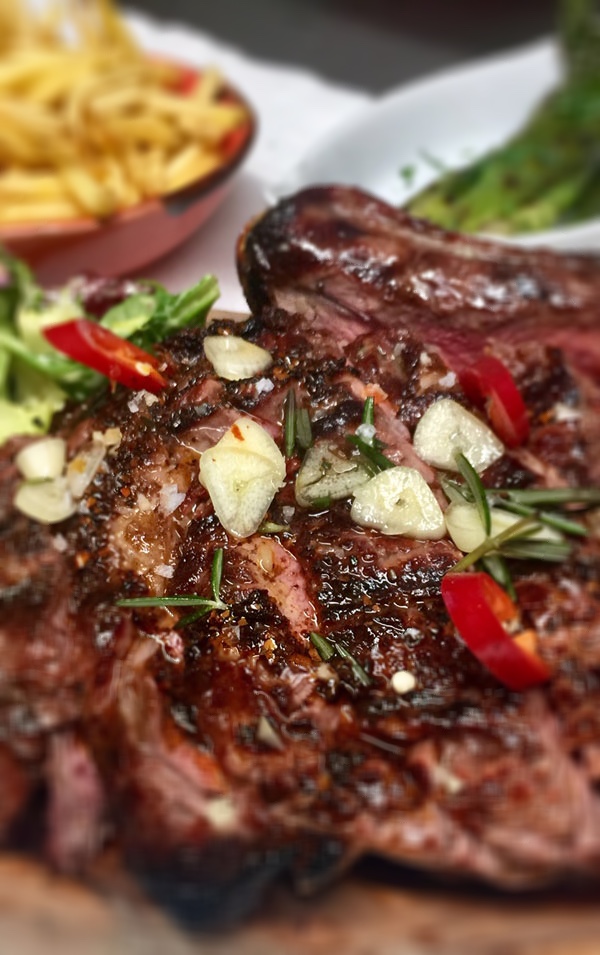 The Finest Ingredients. Exquisitely Cooked.
We have a specially selected lunch menu for the lighter option.
Join us in our bar area for a drink whether it be for a Illy Coffee, glass of wine, a cocktail or a beer and accompany it with nibbles from our menu.
We specialise in outstanding steak dishes made freshly in house, using the very best cuts from our grass fed cows. Our speciality, the Porterhouse Steak, is a taste sensation.

"Such a lovely first visit"
"The lamb chops were amazing and the cocktails to die for, can't wait until our visit"

"We had wine and some tapas there tonight. The food was delicious so much more to choose from. The wine list is well selectedand very good prices. Service was also excellent. Can't recommend highly enough.. "

"Really good choices. We drank Chablis which was at the perfect temperature and served in perfect glasses. Nice atmosphere, thank you"

"Very welcoming and food and wine very good. We will be back"